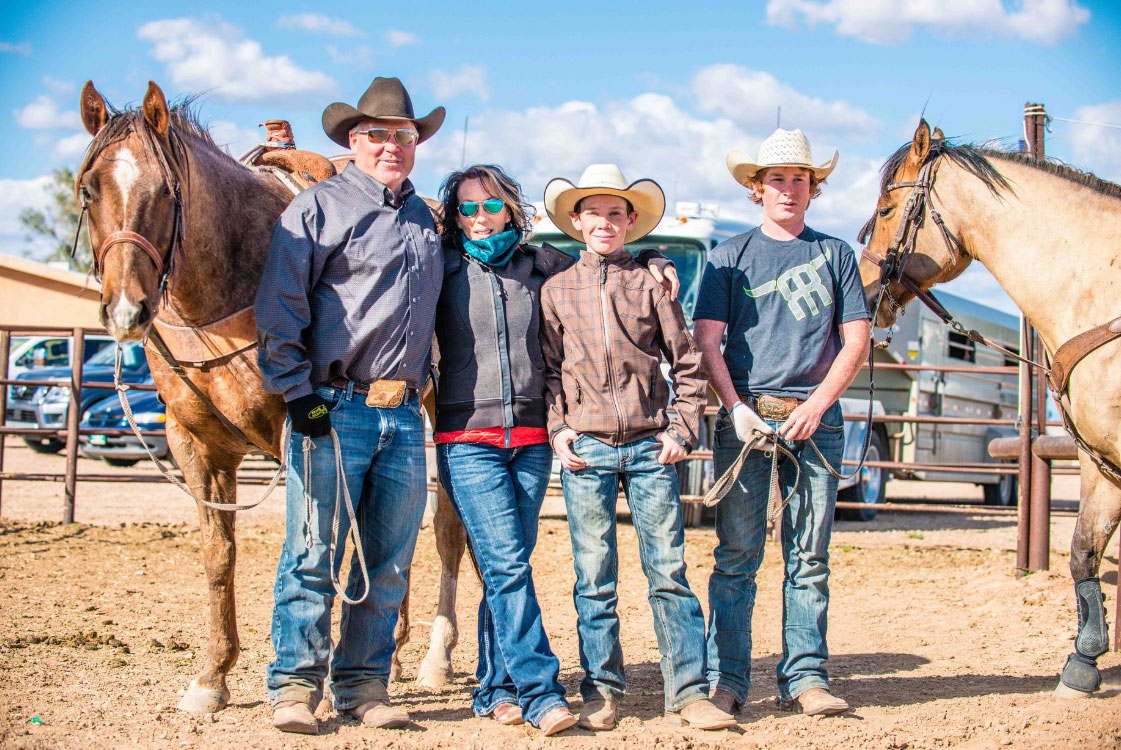 Originally created by Nancy Naylen, NBoss'd Mocs was founded with the goal of creating something comfortable to slip on after a long day spent in the arena. With the support of friends and family Nancy grew the company to what it is today!
Nancy, her husband Greg and their boys Wyatt and Brett can usually be found in Arizona in the winter and Canada in the summer.
In the Fall of 2020, Katlyn McLeod was lucky enough to purchase the company from Nancy and continue on with the business. Nancy is still involved and is a tremendous source of ongoing support and ideas!
Brett and Katlyn McLeod both come from rodeo family backgrounds. Most weekends are spent at rodeos or jackpots and the past couple of years they have switched gears to promoting the Rope Horse Futurity in Saskatchewan.